I think we can all agree that the start of 2020 has consisted of huge amounts of Rain, wind and extreme hail storms. I am sure I am not alone in saying that the longing for a warm summer's day is an ever growing desire... but I am going to take a step back for a moment, as although the relentless rain is disgusting, I have infant produced some of my most atmospheric images, while out in a storm.
First I am going to take us back to January 2018, when I captured these images of the South Shropshire hunt out in a very unexpected snow storm. With the forecast saying just rain, we were all taken by surprise when all of a sudden, almighty flakes started falling from the sky and giving the ground a beautiful frosting.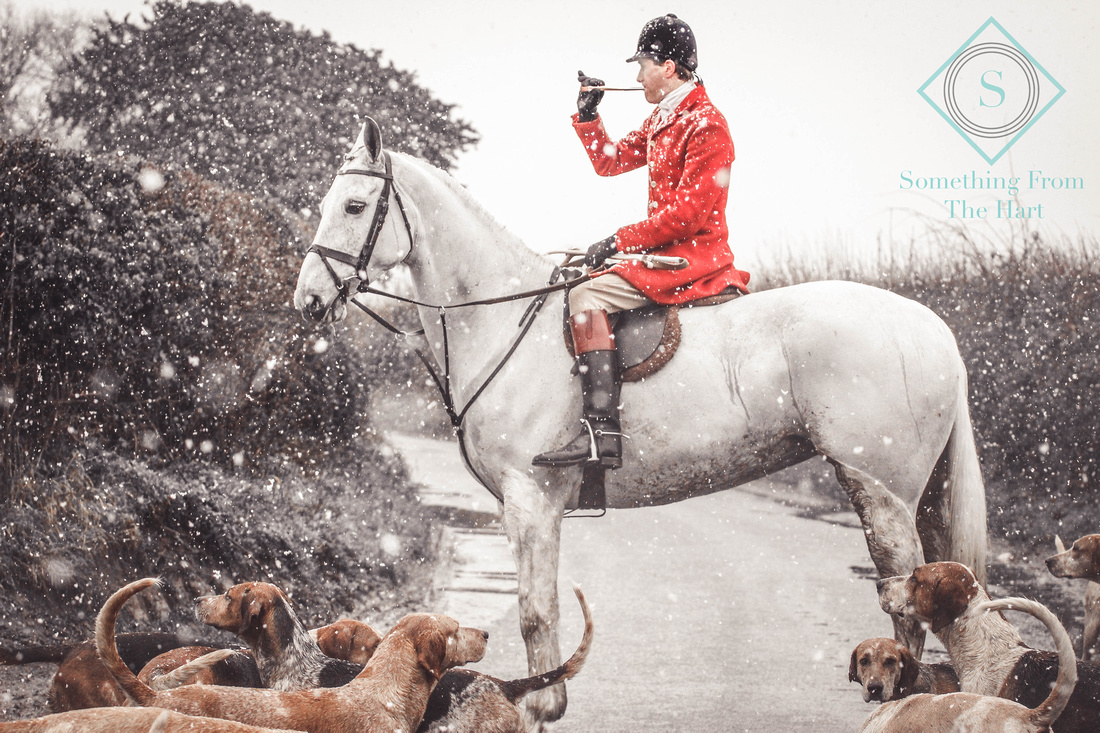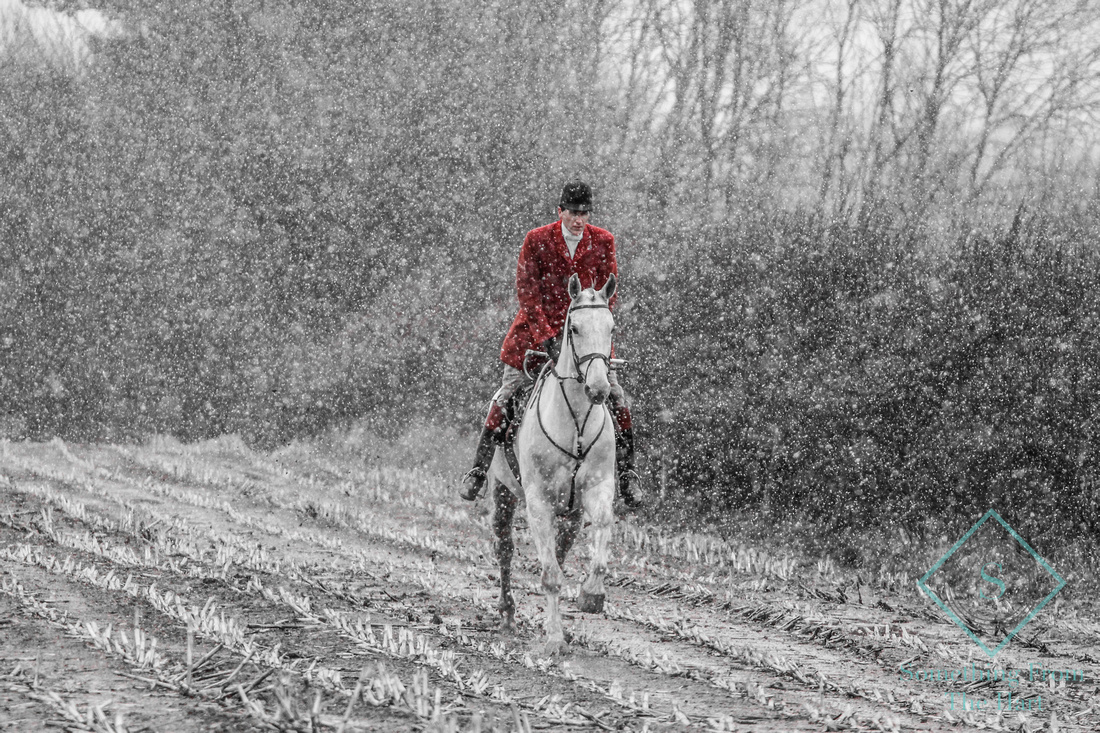 My next precipitation feature is from a slightly more recent event, which took place in the summer of 2019. Morville Fun Ride took place on a beautiful day. The sun shone as the first riders set off, right through until around 12:30... but then there was a torrential rain shower and the poor riders at that time got absolutely soaked. On a more positive note, the incredible atmosphere created by the rain was ideal for photographs. I have added a couple of the images taken on this day below.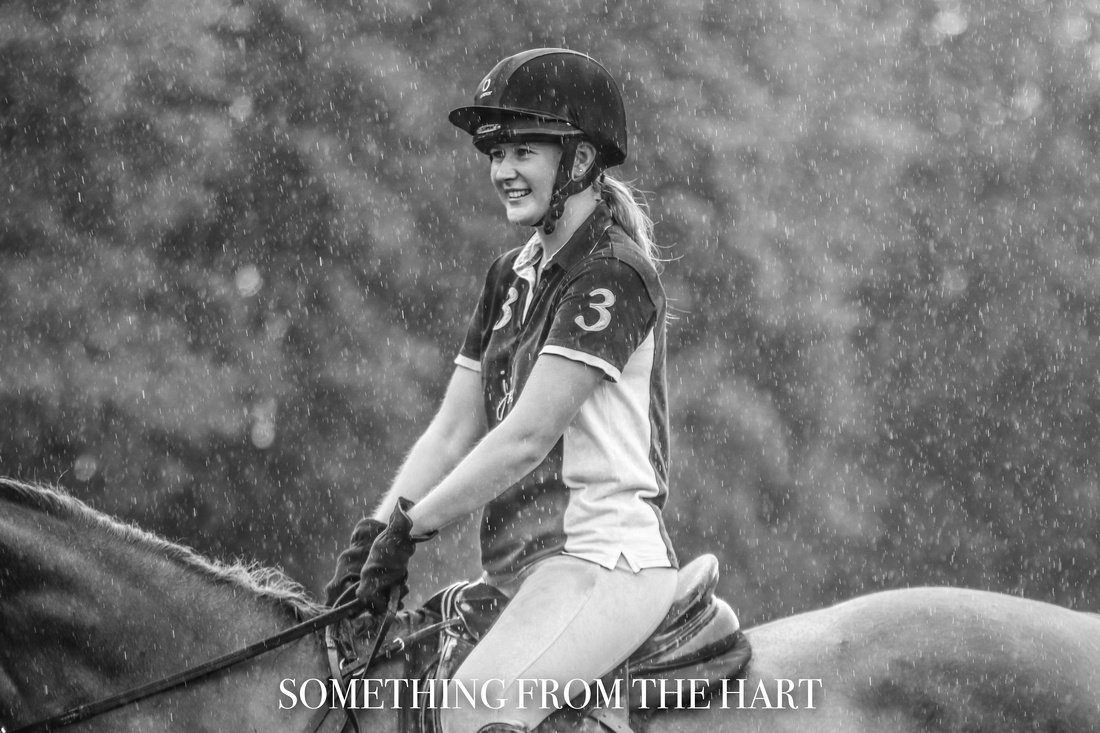 Actually looking back on it, in 2019 we had a lot of rain too, as the next set of images were taken just a couple of weeks later, also during the "summer". While at SDRC Dressage competition, once again, we had some very heavy showers. While editing the photos after the event, I particularly liked them with a black and white finish, as it captured the droplets perfectly.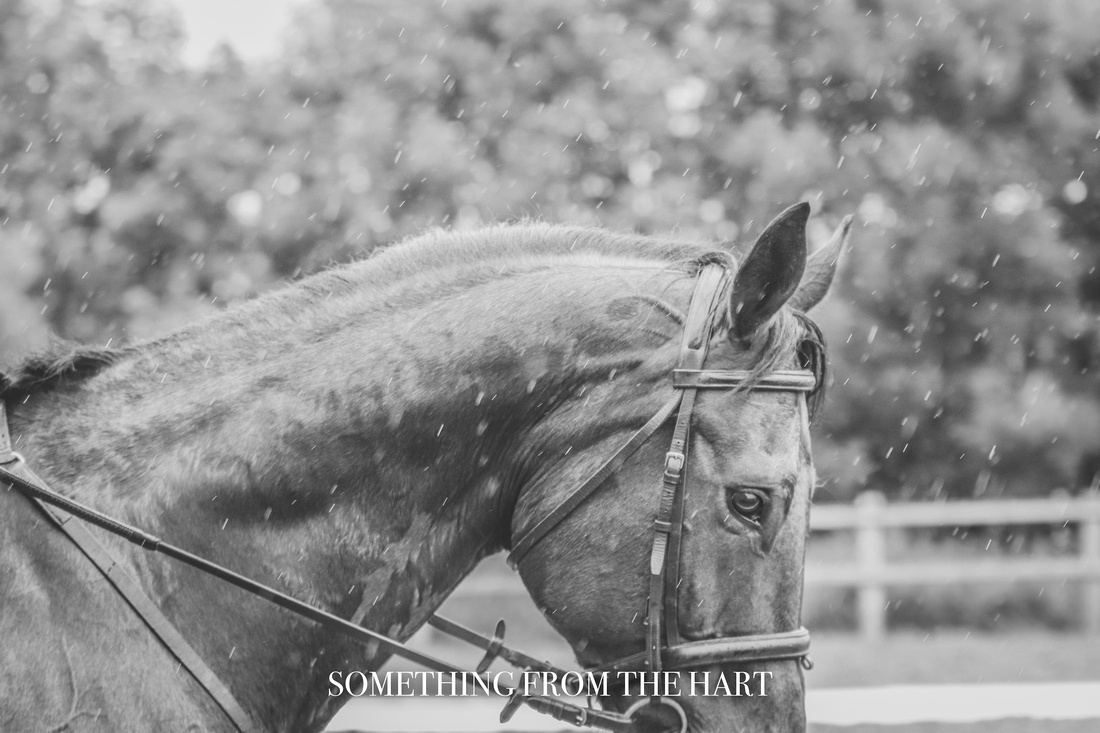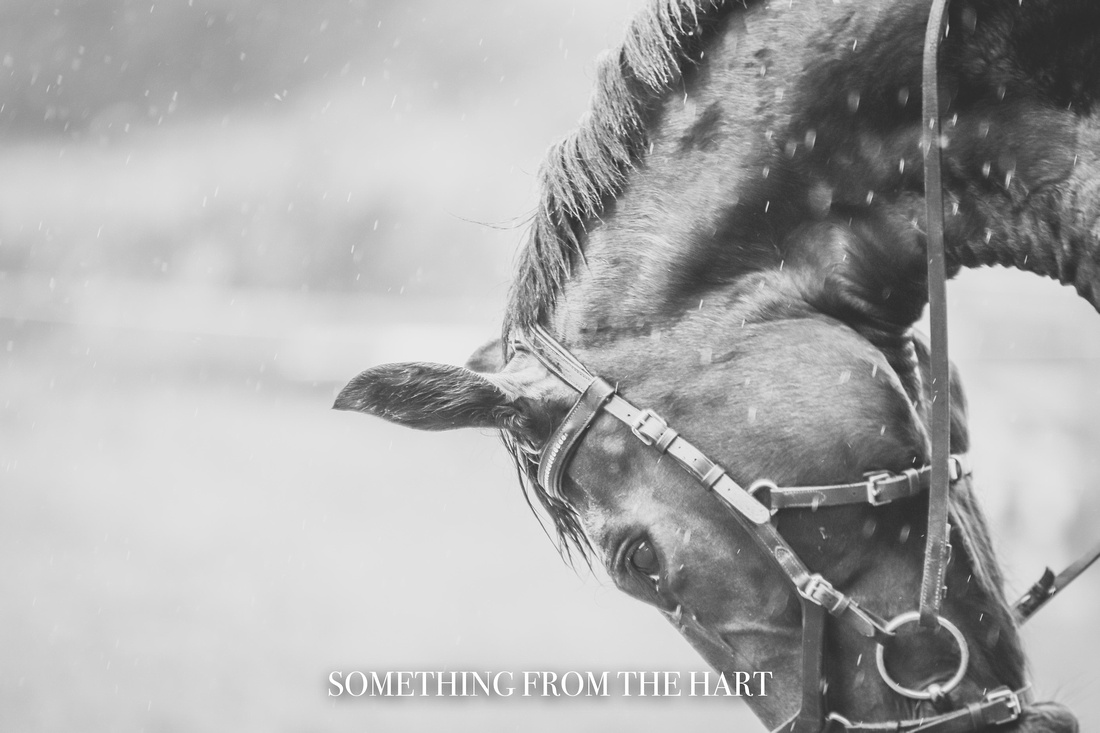 Later in August, I captured a selection of my favourite rain images, while photographing a polo match at Moor Farm. The game started with the clearest blue sky `and incredible sunshine. About an hour in to the game, the lighting changed completely, giving a stunning golden effect, as an almighty rain storm headed towards polo field. the rain hit suddenly in an extreme downpour, which you can see in the first two images. As rapidly as the rain began, it was gone and moments later, a rainbow fell directly in to the middle of the pitch. It was a moment with perfect timing, which created the most impressive and atmospheric backdrop.
My next featured image is from another Fun Ride which took place at the end of September last year. Larden grange Fun Ride is set in a beautiful location and despite the torrential forecast, it was brilliant to see so many people still having a great time, never letting the rain dampen their spirits.
My final image is this, from a recent project with Combermere abbey; I was asked to recreate a painting from 1905. In the original painting, the weather was very similar, so the rain, in this instance, worked perfectly in our favour. Had it been a sunny day, the images would not have had the same effect, due to the strong shadows and blue sky.